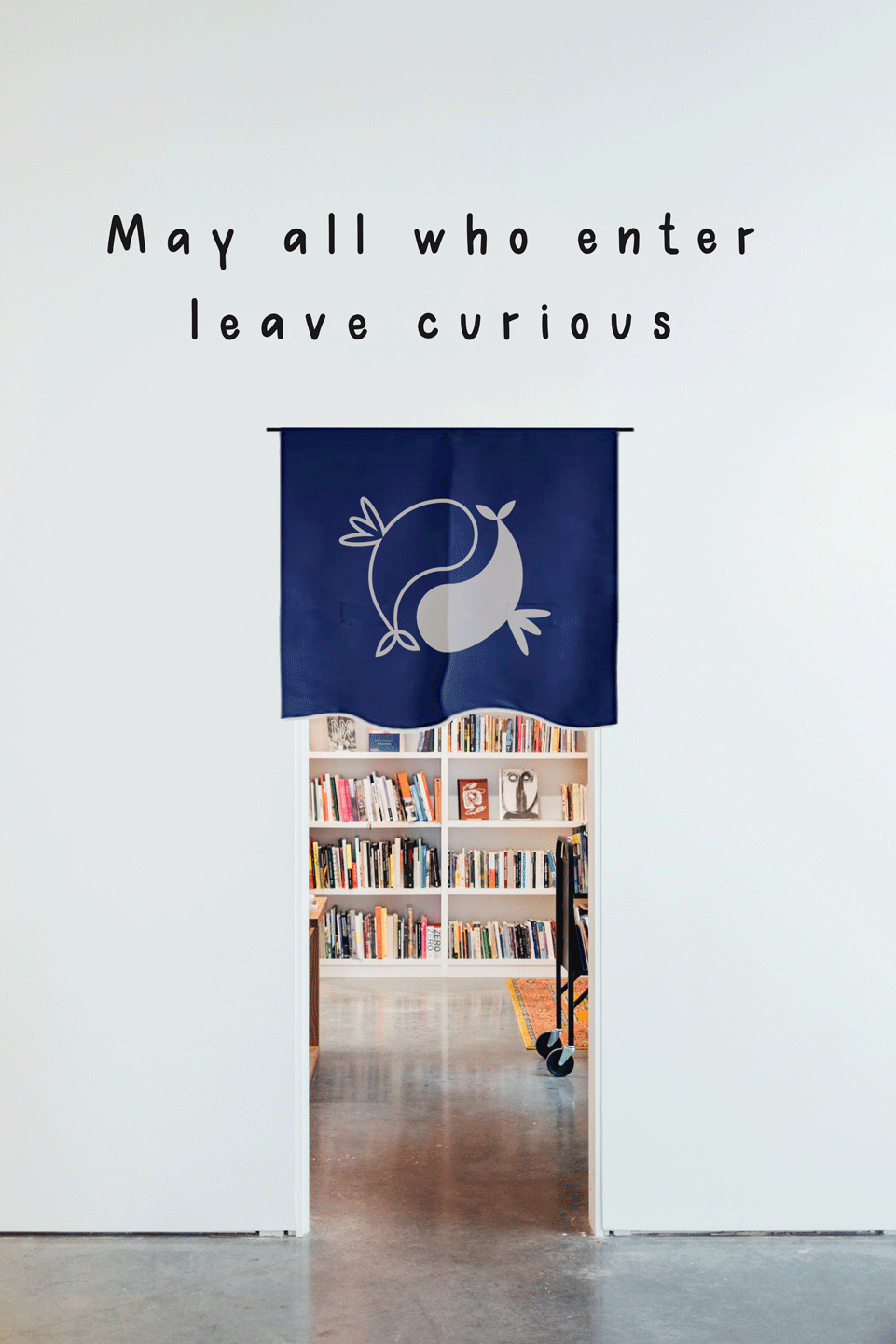 Photo by Paul Hanaoka on Unsplash
welcome to the
experience library//studio
Let us show you round!
---
Photo by Filip Kominik on Unsplash
Here, we curate and create experiences that'll take you on all kinds of journeys and adventures.
What are experiences?
experiences are
gateways to mini-worlds

these mini-worlds come in many forms:
a conversation
an event
a book
a game
the list goes on...
---
Featured Experience
---
Explore our collection
---
Talk series:
---
Photo by Charles Deluvio on Unsplash
We hope to add a little curiosity, awe and wonder to your life

Because..why not?
---
Psst..over here

Wanna check out where our experiences are made?
Photo by Jason Briscoe on Unsplash
---
Image from le awesome Icons8
We've come to the end of tour...
We're sad to see you go, so why don't you take something for the road?
(we won't ask for your email)
---
If you wanna hear from us again
We do a pretty fun monthly newsletter called
Monthly dose of curiosity!
(yes we'll ask for your email)
---
Have fun on the rest of the internet!
(and no, this image is not clickable)
Photo by Korie Cull on Unsplash
Explore our collection
Talk Series
Armchair Discussion

What if there was a space to have deep, intellectual and non-dining table friendly topics like gender identity or capitalism?

We like to call it D&D meets deep conversations.

8 armchair philosophers come together to embark on an intellectual journey, guided by a physical conversation gameboard which will lead them through various curated content and thinking questions.
Explore our collection
Talk Series
Stripped Conversations

Stripped Conversations is a conversation that takes place in complete darkness, where participants interact with each other solely as disembodied voices.

Sight is a glorious thing, but also distracting. As we speak, we are constantly reading the expressions and body language of those around us, adjusting our words, even filtering them. When we say we are afraid of being judged, what we sometimes mean is we fear the looks of judgement.

The darkness takes it all away. In the darkness, there are no arched eyebrows, no looks of disgust, only disembodied voices and opinions. There is safety in the darkness, enabling the exploration of more vulnerable topics, such as death, fear and regrets.
Explore our collection
Talk Series
Storytime for grownups

Why is storytime only for children while adults are relegated to reading for themselves? There's no reason why adults are not allowed to have storytime of their own.

And thus, Storytime for Grownups was born.

It is a space where grownups come together, sit in a circle to listen to a storyteller read them a story. Except instead of children's fairytales, the stories read tackle more sophisticated topics like social issues and affairs.

With age comes experience, as such, storytime for grown ups is not just as passive listening experience, but an interactive one. Where participants are invited to discuss and explore the themes in the story through a story-writing jam session.
Explore our collection
Talk Series
Screening Sunday

With the proliferation of netflix and other streaming platforms, watching of movies and shows have gone from being a communal experience to an individual one. Which can get awfully lonely.

At it's core, screening Sunday is a potluck where people gather together to watch something and discuss what they've just watched. Bringing back the human side of watching TV.

Sharing food you've made and brought brings people closer together, and the screened content gives people an opportunity to have conversations about topics they often won't have the chance to.

Also, in a group, we are all more likely to finish watching those lengthy TED talks and conference lectures. Or at least, that's our experience.
curiosity · awe · wonder
We are a studio-library for experimental experiences. This means we create and curate experiences.
Particularly, experimental experiences that explore the possibilities of the world, life and self.

/What are experiences?/
An experience is something that happens in your head.
So technically, YOU make experiences. We just make things you interact with to have an experience. 

We make stuff, you make the experiences.

Yay teamwork!
What kind of stuff do you make?

We like to make curious, experimental, sometimes weird and occasionally intellectual things.

We especially like to explore mundane things and rediscover the experiential quality (read: depth and delight) in them.

Curious? Check out our collections!

PS: We really like notion.

So if you also like notion, you can like read this business-appropriate version of what we do and have done
---
you can bribe us with money commission us to...
Photo by Joanna Kosinska on Unsplash
design
We are very happy to be given money and complete creative freedom to come up with something that might fit your needs or context.
Photo by Scott Webb on Unsplash
consult
You can definitely pay us to give solicited advice and suggestions that we don't have to act on nor responsible for. Because outsiders have a clearer perspective right?
Photo by Thought Catalog on Unsplash
train
We prefer the term sharing. But we know you're busy and like words you're familiar with. We take our know-how very seriously. They're the result of time effort of many people. We are very proud of it and want to share that knowledge with you. But not for free, because we need to eat.
Works in progress
01/
VR//Digital Conversation Experiment
=Status: ENTERING BETA-TEST
can an armchair discussion be held in VR space?
---
02/
Conversation Design Workshop
=Status: LAUNCHING SOON

Yes, you can design conversations and we'll tell you how.
---
03/
Taste Jams
=Status: WILL GET MADE eventually...

Combining tastings and life jams. Best of both worlds!